Elderberries are large, fast-growing shrubs that are 5 to 12 feet tall and have upright or slightly arching stems. They tolerate moist soil and can be grown in full sun or part shade. The plants produce flattened sprays of white or pale pink flowers in late spring, followed by clusters of small black berries in late summer. Bees and butterflies love elderberry flowers, and birds and other wildlife are attracted to the berries.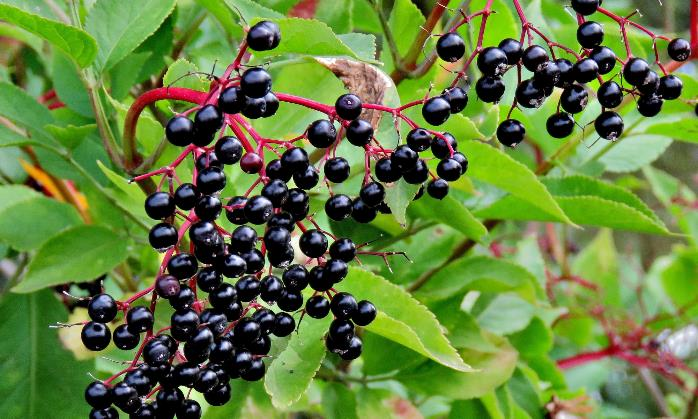 Two species of elderberries are grown in gardens and landscapes. Sambucus canadensis is the native American elderberry. It can be found growing in damp ditches and at the edge of meadows. Sambucus nigra is the European elderberry. The two are closely related and similar in appearance, although the European elderberry is slightly more tree-like and a bit less cold hardy. For optimum fruit production, always plant two different cultivars of elderberry from the same genus, either Sabucus nigra or Sambucus canadensis.
Ripe elderberries must be cooked before they are consumed. Raw elderberries can cause indigestion and nausea. Cooked berries are used to make jams, juice, and wine. Some people use elderberries to create a syrup or tonic, as the fruit is reported to have natural antiviral properties.
Planting and Care
Elderberries grow best in fertile, consistently moist soil. For best fruit production, plant elderberries in full sun.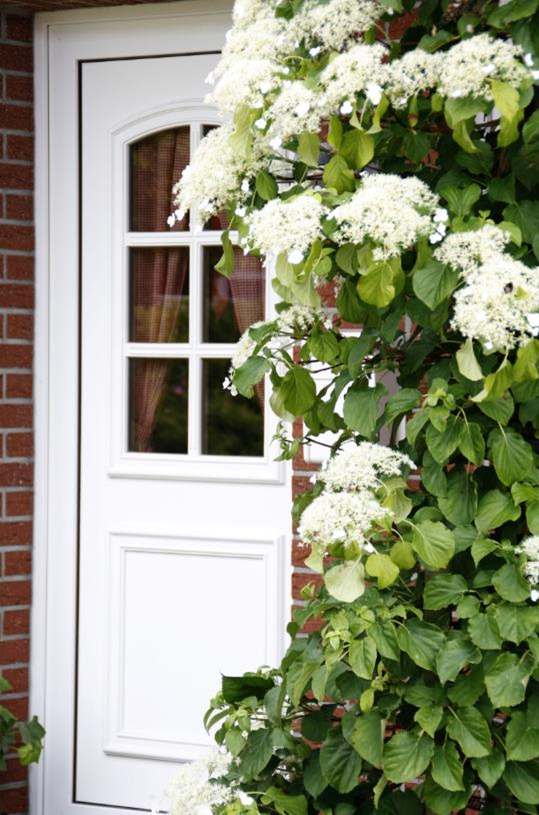 Prepare a weed-free planting area and loosen the soil to a depth of 12-18". Dig a hole and position the plant so the crown (where roots meet stem) is close to the soil surface. Elderberries are shallow rooted, so it's important to control weeds and mulch the soil surface to help retain moisture. Water deeply once per week when rainfall is inadequate. Fertilizer should not be necessary.
Elderberries produce suckers, and new stems can emerge 2-3 feet from the base of the plant. Take this into consideration when locating the plant in your yard or garden. It's usually best to locate elderberries in an informal area where this natural growth habit will not be an issue.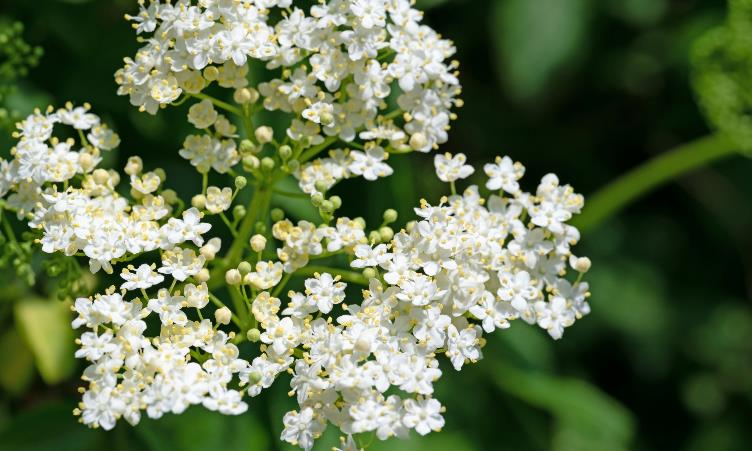 You will be able to start harvesting elderberries the second or third year after planting. The easiest way to harvest the fruit is to use scissors to clip off the entire berry cluster. Once indoors, fully ripe berries should easily fall away from the clusters. Alternatively, you can freeze the clusters and then remove the berries.
Elderberries should be pruned in early spring to remove dead stems and maintain an attractive shape. Fruit is produced on new, current season growth, so it's usually necessary to prune away lots of dead stems. Shorten remaining stems by about 1/3.
Birds seem to know when elderberries are perfectly ripe, and a flock of cedar waxwings can consume your entire elderberry harvest within a couple hours. If birds are an issue, you can pick the clusters before they are fully ripe and let the fruit ripen indoors, out of direct sunlight. Watch carefully as once it's ripe, the fruit can quickly degrade. Ripe berries will keep in the refrigerator for up to a week.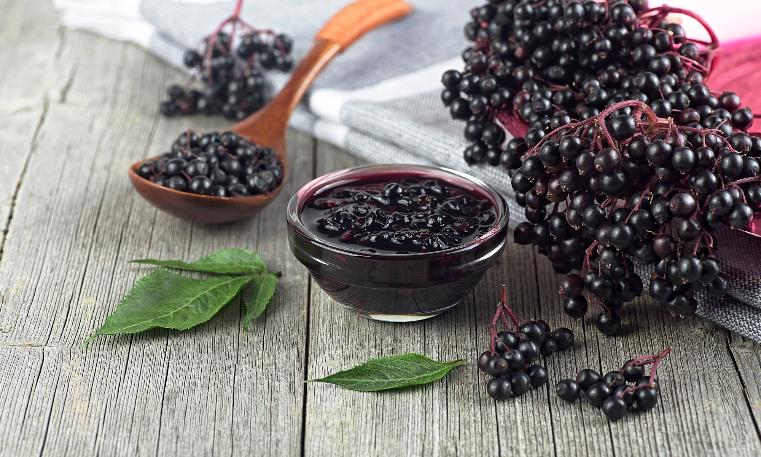 Sambucus canadensis 'Adams'. White flowers are followed by clusters of small, dark blue to black berries.
Sambucus canadensis 'Johns'. Extra-large, berries on vigorous plants. Fruit ripens about 2 weeks later than Adams and black in color.