Grapes are vigorous, long-lived perennial vines. It's important to give them a permanent planting location and a strong, rigid structure for support. Annual pruning is not required, but heavy annual pruning stimulates fresh growth and will dramatically increase fruit production.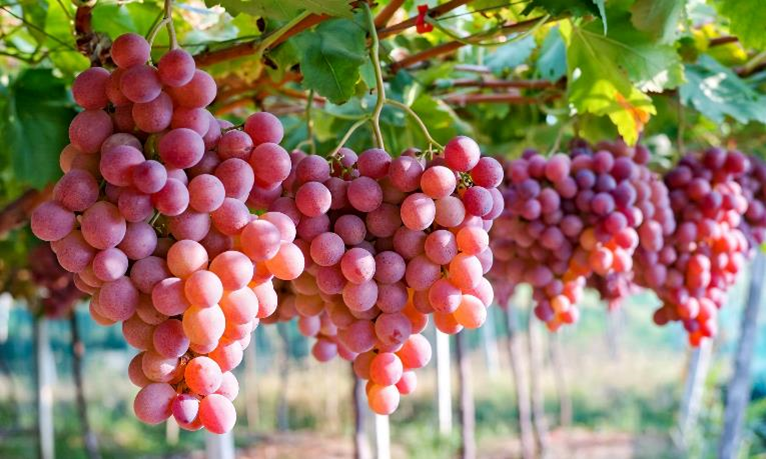 When shopping for grapes, select a variety that is suited to your growing zone and that will produce the type of grape you prefer. Options include seeded or seedless, and fruit colors that are white, pink, red or purple.
How to Plant Grapes
Plant grapes in early spring as soon as the soil can be worked. Choose a location with full sun to ensure good fruit production. Loosen the soil 12" deep and position plants 6 to 10 feet apart, depending on their mature size. Backfill carefully to eliminate air pockets and ensure all roots are well covered. Cut the vine back so there is one shoot with two buds.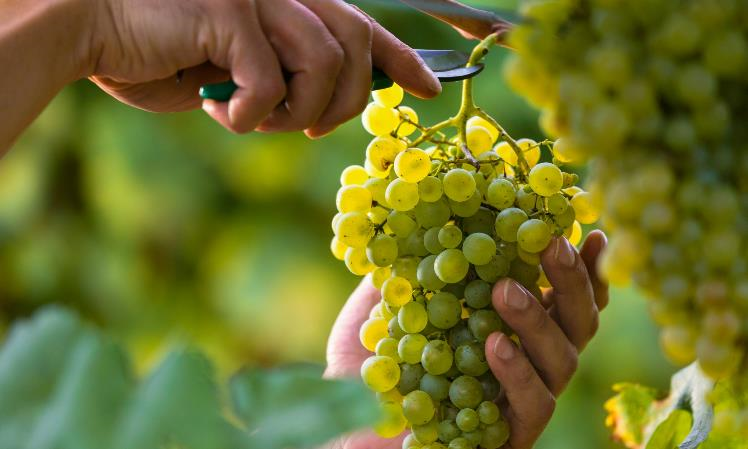 Grapes should not be fertilized the first year. Water regularly, keeping the soil lightly moist. For the first growing season, simply tie a string to the top of the vine and attach it to the trellis, encouraging it to grow straight up.
How to Care for Grapes
The way you prune and train your grape vine will depend on how much space you have and how you want the plant to look. Ideally, you should start training the second year. The main vine should form two opposing arms (cordons) with descending canes of young growth that will bear the fruit. Vines and canes can be tied to the trellis as needed. To encourage strong root development, it's best to remove all flower clusters during the first two years.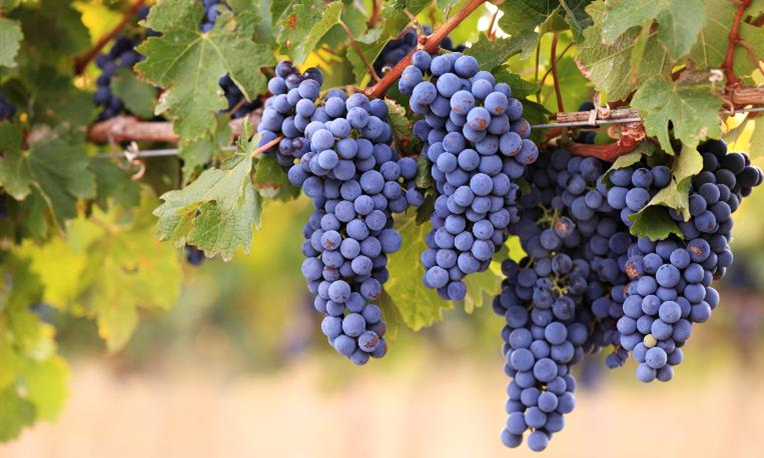 Grapes should be pruned in late winter or early spring, before the first leaves begin to unfurl. Fruit is produced on young canes, not on old branches. When pruning, it's important to be aware that this year's fruit will come from buds that were formed last year. If you are pruning for maximum fruit production, you may need to remove more than half of last year's growth. Generally, a grape vine that is being grown for fresh fruit, juice or jelly, should have 40 to 60 remaining buds after pruning.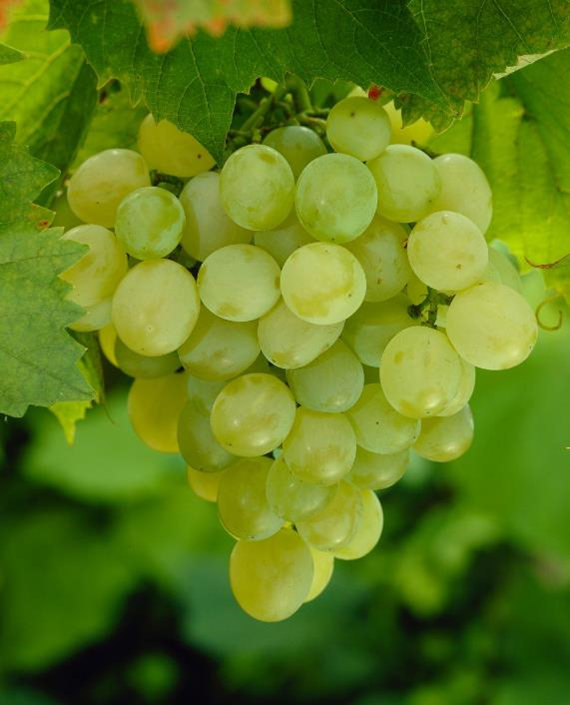 Grapes are ready to harvest when the fruit is sweet. Handle clusters carefully, using pruning shears to remove them from the vine.
Grape Varieties for Home Gardens
White Marquis produces big clusters of pale green grapes that are both sweet and tart. The seedless fruit is excellent for fresh eating and preserves. Ripens in September. Hardy in zones 5-8.
Niagra is the most popular green grape grown in the US. Good for fresh eating, juice, and wine. Produces large clusters of seeded grapes that ripen in mid to late September. Hardy in zones 5-8.
Concord has provided generations of gardeners with big harvests of delicious, blue-black grapes. It's hard to beat for flavorful grape juice, jelly and homemade wine. Vigorous and disease resistant. Hardy in zones 4-8.
Concord Seedless grapes are sweeter than regular Concord grapes and ripen about a week earlier. Excellent for jellies, jams, juice and fresh eating. Hardy in zones 5-8.
Einset is productive and early. The seedless fruit is medium size and bright red with great flavor. Ripens in late September and is hardy in zones 5-8.
Catawba a vigorous vine with purple-red seedless grapes that are excellent for juices, jellies, and homemade wine. Fruit ripens during September and October. Hardy in zones 5-8.